It is time once again to renew your ANCDS membership for the 2020 calendar year!  We are proud to say that in 2019, ANCDS offered its members more opportunities than ever before.  Specifically, we offered five webinars through live and archived formats.  Topics included reading comprehension and gesture treatments for individuals with aphasia, coaching models to support adults with traumatic brain injury, discussion of the link between stress and language for adults with aphasia, and more!  Additionally, we created resources for members through collection and creation of evidence-based practice guidelines.
This calendar year, we also shared recordings from our highly regarded speakers at the 2018 Annual Scientific and Business Meeting related to advances in aphasia and motor speech rehabilitation.  At the 2019 Scientific and Business Meeting, we will offer information on functional treatment approaches for individuals with neurogenic disorders, a topic that is sure benefit clinicians and researchers alike.
With your support, we also awarded 12 fellowships to Master's and PhD level students who will participate in the 2019 conference and receive directed mentorship from ANCDS members in the year to come.
As we look toward 2020, we hope to accomplish even more for and with our members. Opportunities will include mentorship for board certification, assistance with researcher/clinician research projects, and targeted trainings based on your feedback from the 2019 member survey.
Please take a moment to submit your renewal online and confirm your commitment to our professional association.  We hope to work together in the coming year to establish a better understanding of and enhanced assessment and treatment methods for neurologic communication disorders.
If you have any questions, or need assistance completing your renewal, please contact the ANCDS Central Office ([email protected] or 651-925-5528).
We look forward to working with you in 2020 and beyond!
Thank you,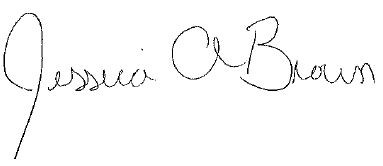 Jessica Brown, Ph.D., CCC-SLP
Chair, ANCDS Conference Fellowship Sub-Committee
Chair, ANCDS Membership Committee
and
Sarah Wallace, Ph.D., CCC-SLP
Associate Chair, ANCDS Conference Fellowship Sub-Committee
Associate Chair, ANCDS Membership Committee