Hello ANCDS members!  My name is Jessica Brown, and I serve as the Chair of the ANCDS Membership Committee.  I am reaching out to remind you that membership renewal for the 2020 calendar year is now open!
Please take a moment to submit your renewal online and confirm your commitment to our professional organization.
This upcoming year is slated to be our best yet – the executive board and committee members are working on new opportunities for networking and professional development.  The results of last year's member survey will serve as a vital resource to ensure that ANCDS is meeting the current and future needs of all of our members.  These efforts start with you and your participation in the organization.
I hope that you will consider renewing your membership for the 2020 calendar year.  If you have any questions, or would like to discuss the organization, please do not hesitate to reach out.  If you have any questions, or need assistance completing your renewal, please contact the ANCDS Central Office ([email protected] or 651-925-5528).
We look forward to having you as a part of ANCDS in the 2020 year!
Sincerely,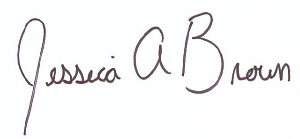 Jessica Brown, PhD, CCC-SLP
ANCDS Membership Committee Chair
[email protected]