Don't miss out on the wonderful opportunities ANCDS has to offer in 2020! Renew your membership today!
Now is the time to renew your membership with the Academy of Neurologic Communication Disorders and Sciences!
As we close the 2019 year, we look back on all the exciting accomplishments of our ANCDS members.  Each of you has contributed to our profession and have supported individuals with neurogenic disorders in countless ways.  We hope that ANCDS has been a part of that journey, and we look forward to creating new opportunities to facilitate your success in the upcoming year.
At the 2019 ANCDS Executive Board Retreat and Business Meetings, ANCDS leadership met with clinician, researcher, and student members of our organization to brainstorm and initiate new projects in professional development, collaboration, and networking.  Each of these projects has the goal of moving the needle forward to support the individuals we serve through promotion of evidence-based practices.
We hope you will join us in 2020 and renew your commitment to our growing organization.  Please do not hesitate to reach out if you have questions about ANCDS or would like to discuss the benefits of membership.  If you have any questions, or need assistance completing your renewal, please contact the ANCDS Central Office ([email protected] or 651-925-5528).
Sincerely,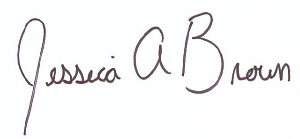 Jessica Brown, PhD, CCC-SLP
ANCDS Membership Committee Chair
[email protected]