2019 Annual Meeting Recap: Functional Treatment of Neurogenic Communication Disorders: Fueling the Future!
The focus of this ANCDS presentation was to propose new ideas for providing meaningful and effective treatment for individuals with cognitive-communication disorders.  The recent explosion of 'person-centered'-ness is changing the ways we think about the services we deliver to our clients. Clinicians' frustration, and the dissatisfaction of our clients, with the effects of current treatment practices compels us to seek out some new and different treatment approaches.
Michelle Bourgeois, Jackie Hinckley, and McKay Sohlberg began the day with an Introduction,  Engaging the whole person – functional, person-centered treatment principles across disorders.  Recent changes in health care (i.e., focus on person-centered care and patient-reported outcomes) necessitate changes in practice/approach. A brief history of treatment for brain injury, aphasia, and dementia in the past 30 years reviewed the range of intervention approaches, from impairment-based to functional, that comprise our professional toolkit. In Engaging what counts and what matters, Jackie Hinckley and Natalie Douglas addressed the topic of Implementation science/engagement in research, and how all stakeholders and their unique contextual factors, and practice-based evidence, need to be considered in designing intervention. Natalie provided ideas for how to plan for Person-Centered Care implementation at the beginning of treatment.  Jackie described her Patient-Centered Outcomes Research Institute (pcori) project that engages patients with aphasia in developing clinical research priorities. 
McKay Sohlberg began the afternoon with a discussion of Engaging the client: Person-centered goal selection and progress measurement.  She described using and evaluating Person centered goal selection (Goal Attainment Scaling) and Motivational Interviewing as ways to build goal hierarchies and measurement plans.  Next, Natalie presented ideas for Engaging the organization, or how to 'Get a seat at the table,' via quality improvement initiatives and fitting into existing policy/organizational mandates. She described her successful quality assurance/performance project for 20 residents living in a locked memory unit – most with moderate to severe dementia.
Michelle Bourgeois ended the day with ideas for Engaging the future, including University partnerships, student-led programs, and the leveraging of volunteers. Specific projects (Forever Friends, Inter-generational Montessori program, Aphasia Access) were described.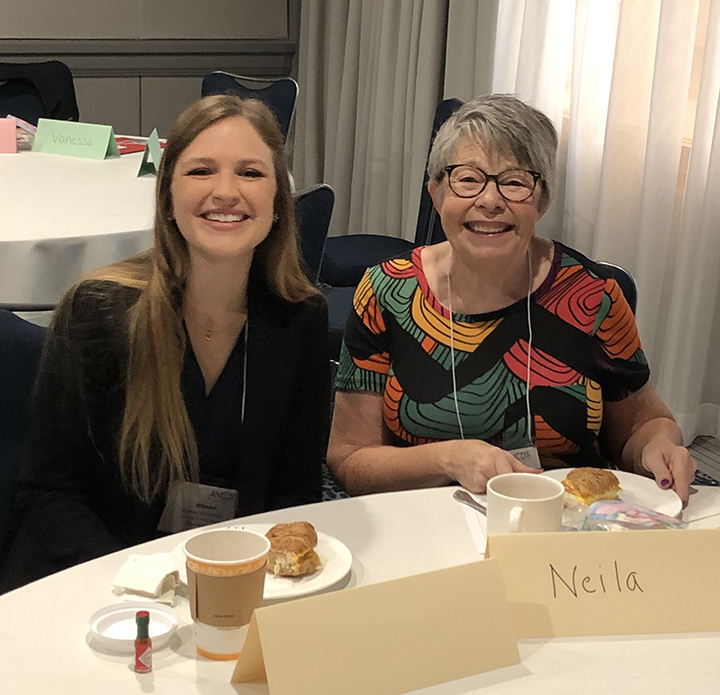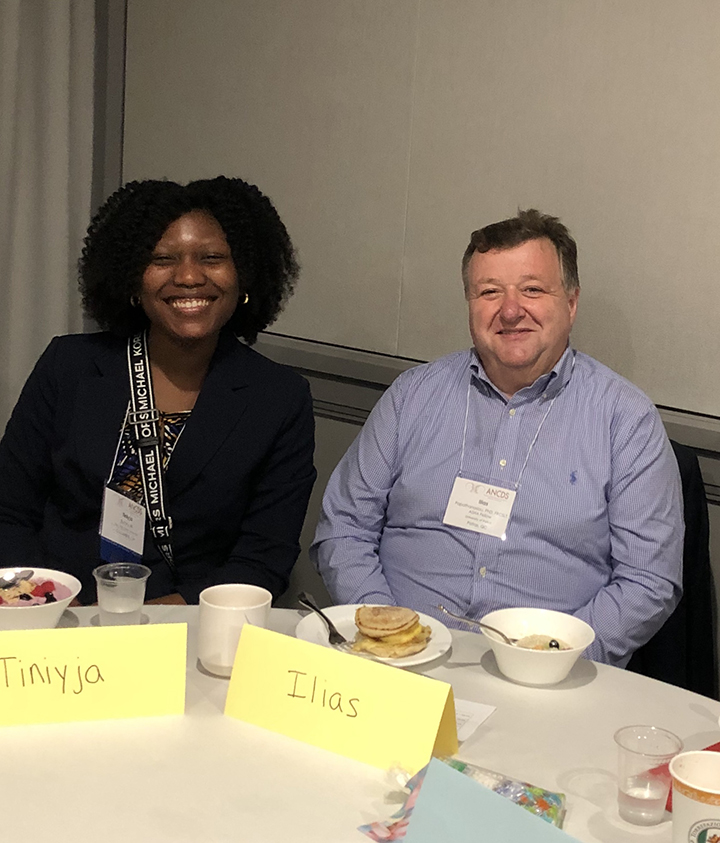 Share this post: