Sarah Wallace: New ANCDS Newsletter Co-Editor
Welcome to the team, Sarah!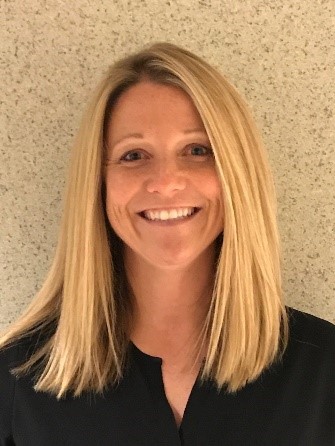 We are very fortunate that Sarah Wallace, Ph.D., has joined the ANCDS Communications Committee and is now co-editor of the ANCDS Newsletter.  Many of you know Sarah because she is your colleague, mentor, committee member, or running partner.  Sarah is an Associate Professor and Program Director for the Adult Language and Cognition clinic in the Speech-Language Pathology Department at Duquesne University in Pittsburgh, Pennsylvania.  Dr. Wallace also directs the Communication and Cognition Lab at Duquesne.  She has published extensively in the areas of multi modal communication and aphasia along with other publications in the area of neurogenic communication disorders.
Sarah is passionate about her mentorship of students, and, if you have seen her at ASHA, you have seen her going from one presentation to another to support her students with multiple poster presentations.  She is the true definition of a collaborator and she creates connections, networks, and friendships wherever she goes.  Dr. Wallace has an exceptional commitment to the profession through her work as the Coordinator of ASHA SIG 2, her committee work at ASHA and ANCDS, and her genuine warmth and support of her colleagues throughout the international Speech Language Pathology community.  She recently taught in Christchurch, New Zealand as part of her sabbatical at the University of Canterbury.
Outside of work, Sarah is an avid runner – sometimes even holding research meetings during a run.  She has completed marathons and recently finished a 50k trail race.  Sarah also combines running with service to the community through mentoring women experiencing homelessness who are interested in beginning a running or walking program.
Dr. Wallace brings fresh energy and enthusiasm to the newsletter, and we are very fortunate that she has extended her expertise and time, in an already very busy schedule, to the ANCDS Communications committee!
Share this post: