New Podcast: A Personal Experience with Board Certification
New ANCDS Podcast Released!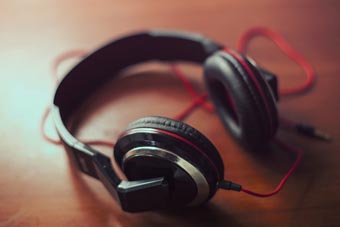 We are back with another installment of the ANCDS podcast, and we are inviting you to listen in!
The new episode available is titled A Conversation w/ Ramani Voleti: A Personal Experience w/ Board Certification and Aspects of Clinical Practice. Ramani Voleti, M.S., CCC-SLP, BC-ANCDS, is an assistant teaching professor and speech language pathologist at the Gebbie Clinic at Syracuse University. She has several years of experience working in different settings and in different countries (India, Malaysia, Botswana, and US). Her clinical and research interests include acquired neurogenic speech/language disorders, dysphagia, and voice disorders in adults. She teaches courses in neurogenic communication disorders and professional issues in medical settings. She is certified in Lee Silverman Voice Treatment and is board certified in neurogenic communication disorders in adults by ANCDS.
Click here to access all of our podcast episodes, and be sure to subscribe to our podcast on iTunes, Soundcloud, Spotify, or Stitcher.
Stay tuned for future episodes!
Share this post: