New Year, New ANCDS Website!
Hello and Happy New Year!
To kick off 2021 on a high note, we are pleased to announce the launch of the new and improved ANCDS website, ancds.org.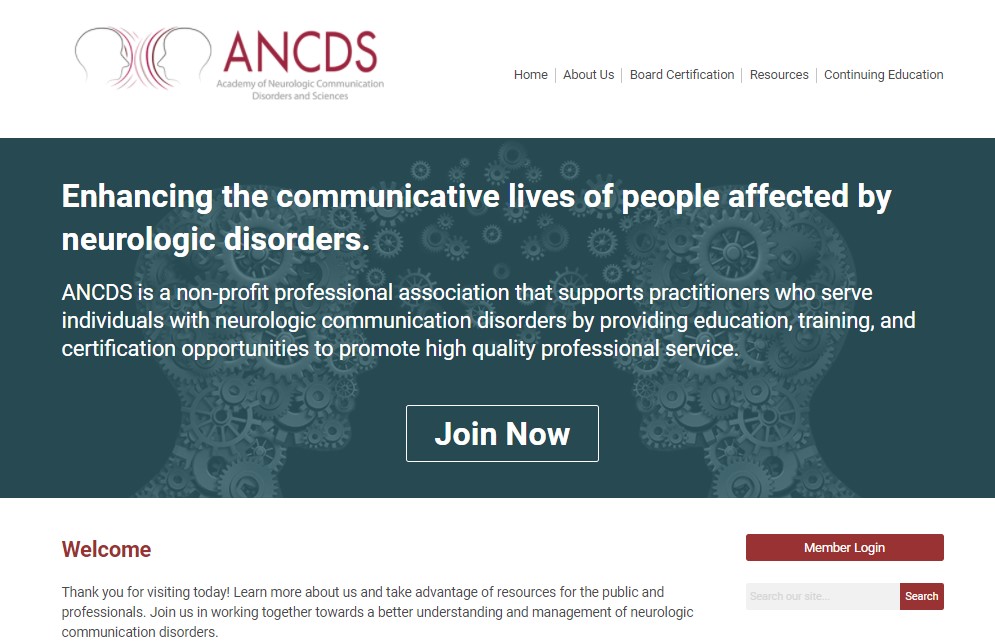 While this was not a complete overhaul, you will notice many improved features as you navigate throughout the website, including:
Enhanced mobile optimized member directory with proximity search
Mobile friendly event calendar with integrated maps (for when in-person gatherings resume)
Streamlined, mobile optimized forms for membership renewal, certification, event registration, etc.
Improved invoicing with individual line items and an invoice or receipt generated even if you submit payment via credit card
Ready to begin exploring the website?  Here are some important points to keep in mind:
Your login credentials (username and password) are still the same, but you may be prompted to update them upon initial login.
If you are a full or student member who has not yet renewed membership for 2021, please use this new link to do so.  (Life members, click here.)
The annual Board Certification maintenance fee is now separate from membership renewal, so Board Certified members and non-members will need to use this form to submit payment each year (in addition to submitting the recertification form every three years).
Fill in the new profile fields: areas of expertise, membership interests, and primary work setting, so we can continue getting to know more about you.  Navigate to your profile page and click "Edit" in your contact information section.  To select multiple responses for any of these new fields, hold CTRL while clicking on your selections.
Now is also a great time to update any profile data that may be out of date.  Follow the "Edit" instructions outlined above.  Plus, if you have previously uploaded a profile photo, you will need to upload a new one, as we were not able to carry that over from the old site.
As you look through the website, you will already notice some minor navigation changes.  But stay tuned for Phase 2 of our redesign, which will include further content and design updates in the coming months.
While many of the website changes so far have been "behind the scenes", rest assured that a streamlined administrative platform will benefit the association as a whole, saving time and money for the organization, and allowing us to better serve our membership.
Lastly, we want to extend a hearty thank you to the Communications Committee for their hard work throughout this process to bring you – our current and future members – an enhanced website experience to ultimately continue our mission of enhancing the communicative lives of people affected by neurologic disorders.
Questions or comments?  Please reach out to us at [email protected].  We can't wait to hear your thoughts!
Share this post: