In Memoriam: Dr. Marilyn E. Newhoff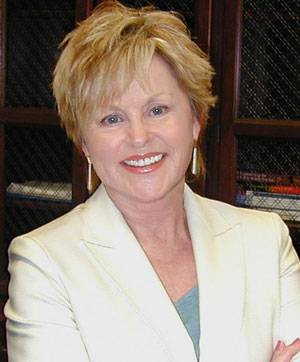 Dear colleagues,
We are writing to share that Dr. Marilyn E. Newhoff passed away on March 5, 2023, in La Jolla, California, with her longtime life partner Dr. Bill Tong, Vice Provost, at her side, following a lengthy illness.
Dr. Newhoff served as Dean of the College of Health and Human Services from 2004 to 2016, and previously as Director of the School of Speech, Language, and Hearing Sciences. She came to be appreciated as an internationally known scholar, a trusted and collaborative colleague, and one who deeply cared about the education and training of students. Many within her family and across her academic network describe her as brilliant, strong, kind, and one who held high academic standards but is incredibly supportive and fiercely proud of her faculty and their accomplishments. She had amazing goals for herself and for her college. Marilyn had an exuberant personality, and she was both funny and fun to work with, even in trying circumstances.  
She loved to travel to faraway places and she considered her 2007 trip to Antarctica with Bill her favorite.
During her tenure as Dean, Dr. Newhoff meritoriously built the college up as one of the best of its kind in the nation. Under her leadership, the college elevated to the number one position at SDSU in terms of grant dollars per faculty and the number of students engaged in international experiences, and brought the college to a top five ranking nationally. Dr. Newhoff retired from SDSU in 2018.
Prior to SDSU, Dr. Newhoff served as the Senior Associate Dean of Graduate School at the University of Georgia at Athens. 
Over the course of nearly 45 years dedicated to higher education, Dr. Newhoff came to be an internationally known scholar in the normal and disordered aspects of both child and adult language. She was an accomplished scientist with over three dozen scientific articles published and over 100 scientific talks presented across the globe. She was a mentor and advisor to hundreds of grateful students. Her numerous publications can be found in prestigious journals, as well as in classroom and reference texts. Dr. Newhoff was the Founding Editor of the American Journal of Speech-Language Pathology (AJSLP), and a Fellow of the American Speech-Language-Hearing Association (ASHA). She also received the Honors of the American Speech–Language–Hearing Association (ASHA), the most prestigious award given by the association. 
At Dr. Newhoff's request, there will be no formal services. In lieu of flowers, please consider a donation to the Marilyn E. Newhoff Endowed Scholarship at San Diego State University, 5500 Campanile Drive, San Diego, CA, 92182, or online by using the link below philanthropy.sdsu.edu/MarilynNewhoff.
Salvador Hector Ochoa, Ph.D. 
Provost and Senior Vice President for Academic Affairs 
Steven Hooker, Ph.D.
College of Health and Human Services Dean 
Share this post: